Reading Christmas Card
$

100.00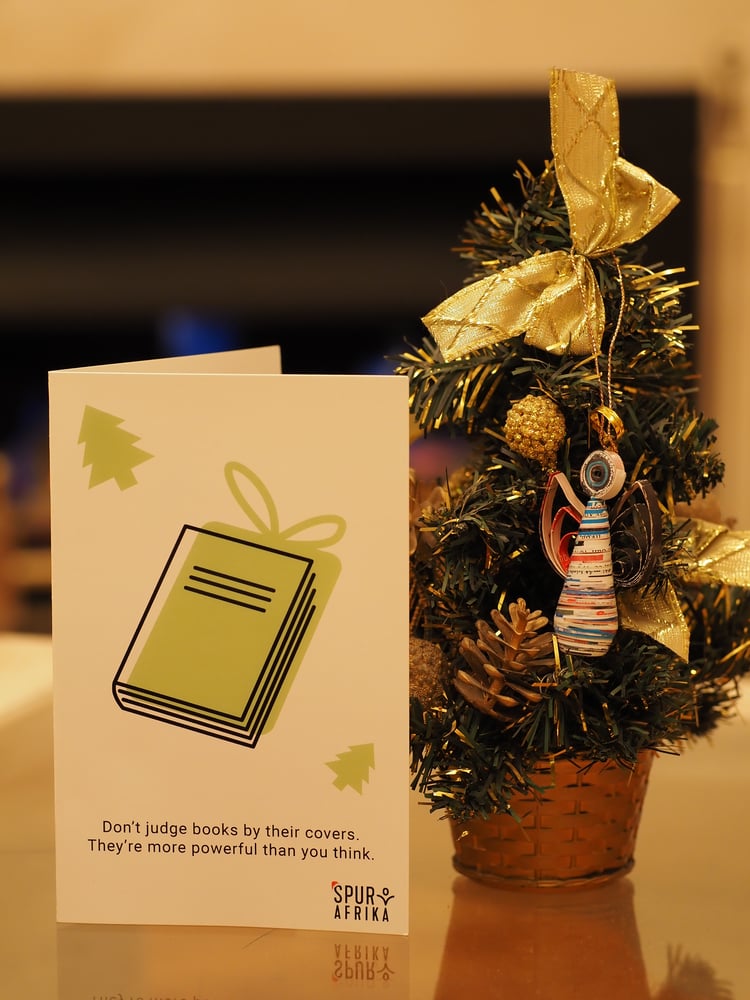 This card covers the expenses of a reading competition, improving literacy standards and empowering the community.
Front cover: Don't judge books by their covers. They're more powerful than you think.
Inside 1: There is a local saying in Kenya about the country's poor state of literacy - ''If you want to hide something, put it in a book''. Spur seeks to change this narrative by engaging students with reading and books. This card will enable Spur to run a competition that promotes a culture of reading.
Inside 2: MERRY CHRISTMAS!
Back: This gift was purchased on your behalf for the children, young adults and workers of Spur Kenya.
Spur Afrika is a not-for-profit organisation that joins communities across Australia and Kenya who work to provide education, health and life skills for children and youth living in poverty-stricken Kibera slums.
PLEASE NOTE: This is a hard copy card and it will be posted to the address provided in your order. Please be aware that delivery times may vary depending on your location and Australia Post. Therefore we are also offering a PDF copy which you can print yourself. This PDF copy will be e-mailed to you. (Please use discount code CHRISTMASCARDPDF)
You may choose to pick up from MCBC at Kew on November 20th (Please use discount code COLLECTMCBC) OR you can pick up from a house at Mount Waverley (Please use discount code COLLECTMWAV and we will be in touch to arrange pick up time.)
Please e-mail [email protected] for more details, comments or questions. We would be delighted to assist you.
Cost: $100 AUD per card*
*donations $2 and over are tax deductible
Please note for PDF orders, there is no delivery fee.